Author Jack Myers calls today's college students the "Hooked Up" generation — hooked on the Internet, hooked together by the Internet, and hooking up in relationships managed and defined by the Internet. But more than growing up in a world with technology at their fingertips, this young generation has been tasked with solving the world's political, economic and social problems, argues Myers in his new book Hooked Up: A New Generation's Surprising Take on Sex, Politics and Saving the World. Click play below to learn more about the book and why Myers believes that today's college students may prove to be the next great generation: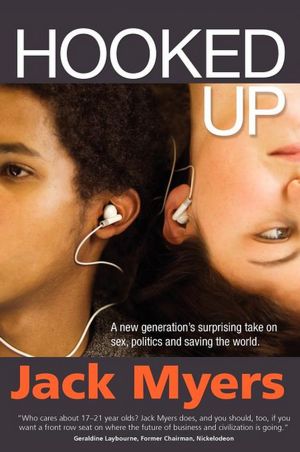 "It's the inside story of why this group of twenty-one million Americans may prove to be the greatest generation of the twenty-first century and why we can have hope for their future and ours," Myers said. "All the evidence suggests that they may just have what it takes to lead the world into a transcendental period of tolerance and peace."
What people are saying about the book:
"An absorbing, disturbing and ultimately indispensable account of a hugely misunderstood demographic group that will shape our future." ~ Ken Burns, Filmmaker
"A must read for educators, parents and all those who care about the next generation of leaders." ~ Lorraine Branham, Dean, S.I. Newhouse School of Communications at Syracuse University
"The Hooked Up Generation offers hope for the future of our planet." ~ Mary Brabeck, Dean of the Steinhardt School, New York University
Click here to read an excerpt from the book.
Category: Parenting, Relationships, Videos