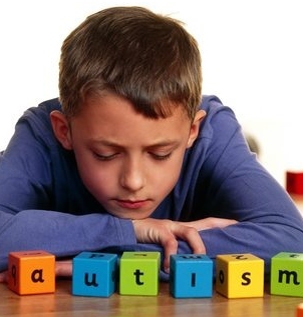 Child development specialist Margery Fridstein talks new immune system research that shows too sterile of an environment causes pregnant mommies'  immune systems to not fight off infection properly – may contribute to autism
As a grandparent of adult children having babies, my greatest fear is that their baby will be autistic. So I avidly follow reports on autism research. I had a moment of relief from recent research indicating that the sperm of older fathers increased the chances of autism. None of my families have older fathers. However if I thought beyond my personal concern and reviewed my professional experience, through the years I have worked as a psychotherapist and child development consultant with many young couples with autistic children.
Related: Spend More Time Linking Environmental Triggers to Autism, Says SafeMinds
It was Moises Velasquez-Manoff's August 25, 2012, article in the New York Times that really made sense to me. Velaquez-Manoff is a journalist specializing in science. From his review of the current scientific research he titled his article, "An Immune Disorder at the Root of Autism." And I think he is right. It makes better sense to me than early immunization shots, age of the sperm, medication used at delivery, better diagnosis or some of the other theories we grab at to understand the phenomenal increase in the incidence of autism. Velasquez-Manoff writes that it is estimated 1 in 88 children are afflicted with the disorder. Wow, that is really scary. When I last researched autism for an article I wrote in 2008, the statistic I quote was 1 in 150 births in the United States.
Velasquez-Manoff reports on a 20-year, population-wide study in Denmark, which concludes that autism begins in the womb. Infection of the mother during pregnancy highly increases the risk of autism. Interestingly, it is not the infection that increases the risk, but rather the body's fight against the infection that is culprit. The way our body needs to fight infection is more complicated than it was in earlier times when the body was more accustomed to constantly fight infection. Now, with a much cleaner systemic environment, the process of fighting infection causes the body is to be prone to inflammation, which in turn leaves it more susceptible to autoimmune diseases. Examples are the increase in allergies, asthma, and rheumatoid arthritis. Dr. Kevin Becker, a geneticist at the National Institute of Heath is quoted by Velasquez-Manoff as pointing out that microbial deprivation attributed to allergic disease should apply to autism, as well.
Related: Sarah Maizes on Autism – Don't Try to Make the Child Perfect 
According to Dr. William Parker, a researcher on the immune system at Duke University, "the immune system we consider normal is actually an evolutionary aberration." Our body has lost its ability to fight the invader. In a Cambodian population autism was almost non-existent — that population lived with parasites and acute infections.
Research shows that our immune system anticipates microbes, parasites and some viruses, and when they are missing, the organism becomes unhinged. Dr. Parker recommends an ecosystem restoration project. "Fix the maternal dysregulation and you'll most likely prevent autism," he says. This doesn't sound like an easy fix. However, researchers are now directing their attention towards developing drugs with anti-inflammatory properties that will be safe for use during pregnancy.
Related: Autism Research – Risk Higher When Disorder Runs in the Family
The hardship of autism is only really understood by the children and parents that live with it day in, day out. My hope is that resources to find a cure are as plentiful as services are to treat autistic children.
Category: Family, Parenting, Relationships